The first time I visited Catalina Island was in 2017 to celebrate a birthday.
The island does various specials for waiving fees on a person's birthday including a free roundtrip ferry ticket from Long Beach to Avalon and back.
This time around, I took one of the earliest ferries leaving Long Beach with a group of friends. Catching the early boat let us enjoy the entire day on the island. Last time I didn't explore much of Avalon besides the beaches. However, the weather in April was overcast and chilly, so there was no beach-going.
Having less time playing in the sand, meant discovering smaller secrets.

Like getting to know the Avalonites in their hometown. We stumbled across a yard sale and chatted with locals about the geography of the island and its mineral compositions.

Renting a golf cart was by far the best (and most fun) way to see the most of Avalon without spending too much time trying to climb its steep and winding hills on foot or a bike.

One of the most fascinating quirks about the community of Catalina is the use of owning and operating golf carts for private use. Seeing family's golf carts parked in supermarket parking lots and customized in front of houses characterizes this island apart from other idyllic American vacation towns.

The Wrigley Botanic Gardens is a large and diverse collection of mostly succulent and arid environmental plant species. The large and ominous Wrigley monument overlooking the garden blends a characteristically Southern California architectural trademark: the blend of early 20th century Art Deco and Spanish style.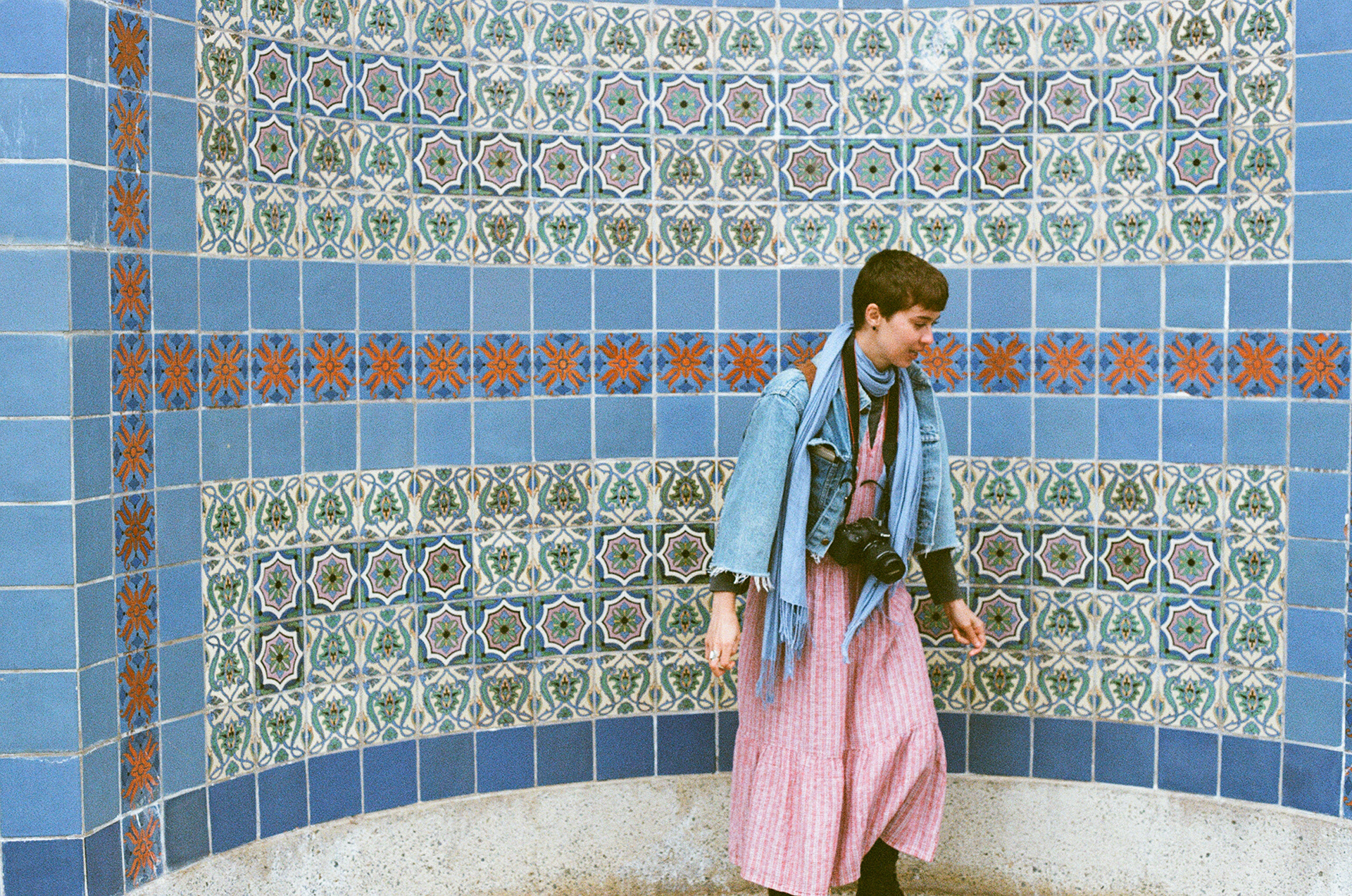 Large architectural structures named after the Wrigley family (yes, the same Wrigley as the gum and the stadium) are found throughout the island, as odes to the early owners and benefactors of the island's development.
Besides all the sight-seeing, making this day-trip away from the smog and bustle of living in LA was a much needed breather. And wonderful bonding experience.
It's so important to have good friends.
It's hard to remember you're not alone sometimes.